So many of our long time roasting partners value the ultra smooth characteristic of our Caribbean high mountain coffees.  Conditions that make the quality of coffee cultivated at Spirit Mountain so special include the following.   The slower a coffee cherry ripens, the denser the 'seed' will be and the higher the quality of the coffee bean.   The geographical location of the DR, being located so far North of the equator, makes for colder winder temps while coffee is ripening.  The high elevations and of the farm and the majestic shade canopy also account for improving quality.  The Cordillera Central (mountain range where Spirit Mountain is located) receives consistent precipitation and cloud cover which also adds to the perfect climate for growing super high-quality coffee.  Our coffees are dried on raised African beds towards the middle of the farm, allowing for slower drying times and improving quality.   All coffees produced by the farm, undergo a 72 hour anerobic fermentation.  All prices listed below are per pound (16 oz./ 454g.)  Our coffees are sold in 60lb sacks for ease of handling. Grain Pro liners are used on all our exported coffees.  500g green coffee samples are available upon request at $20/ sample, prices incudes shipping.   Contact Chad for samples.
ORDER ROASTED COFFEE FROM ONE OF OUR PARTNERS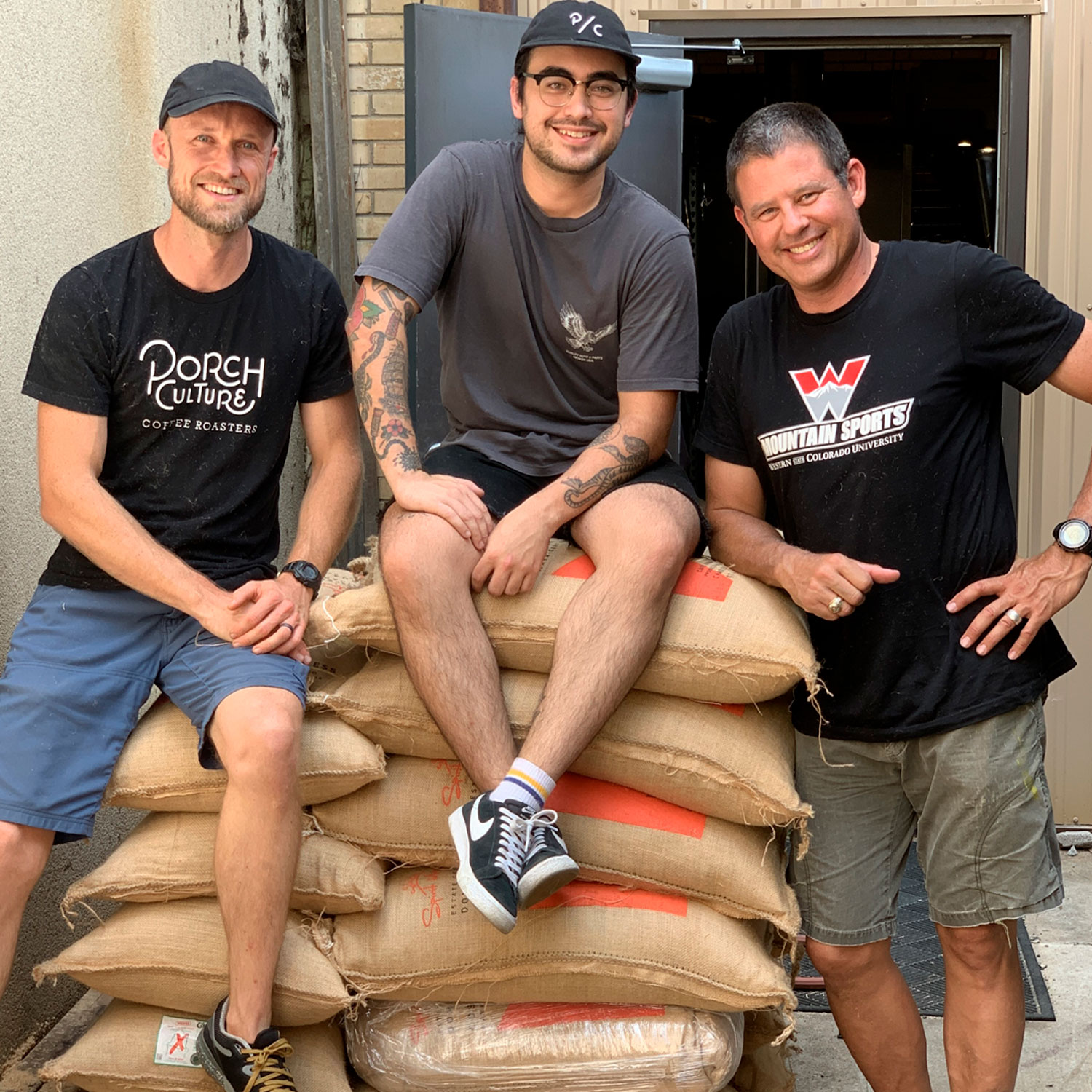 Tyler, Texas
Jonathan and Shelly Ramm worked at the Doulos Discovery School in the Dominican Republic before launching their business.  They provide the best coffee in the Tyler, TX area. We are honored to partner with them!
OUR COFFEE
UTZ CERTIFIED & RAINFOREST ALLIANCE CERTIFIED